Hanging artwork on your walls can be a great way to decorate a room and add some interest to it. Some homeowners are completely baffled when it comes to hanging artwork and where they should hang, how high they should hang it, and what pieces of artwork look the best.
If you are hesitant about hanging artwork in your home or you just aren't sure if your pictures are right, then here is a basic guide on the subject.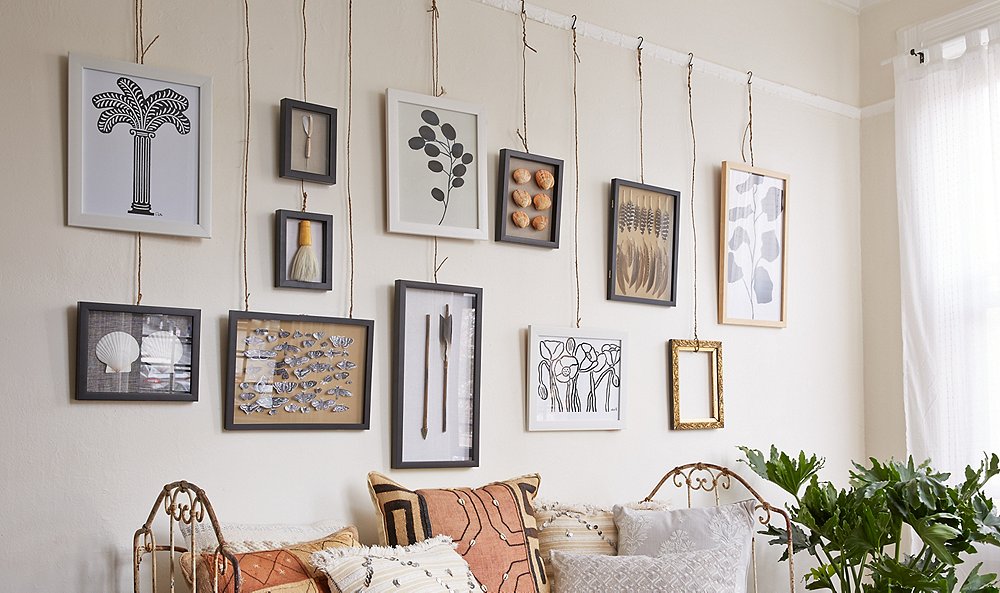 Find the Right Height to Hang Your Art
The basic guideline for hanging artwork is that the piece of art should be hung so that the center of the picture or group of pictures is at the eye level of a person. This may not be possible in every situation that you come across, but it is a great starting point to remember when hanging anything on the walls in your home.
Group Together Pictures and Art in a Fluid Manner
When hanging a group of pictures, be sure to think of them as all one unit. This means that they should flow well. A good idea is to use a space on the floor to layout the pictures in the design concept that you want to see what works the best.
Size is Everything When You Displaying Artwork
Be sure that the artwork that you choose directly relates to the size of the wall. You don't a wide picture on a narrow wall. Instead of a narrow wall, choose a narrow and tall picture or a set of pictures that are narrow and wide.
Choose larger pieces of artwork or groups of artwork for larger spaces on the wall. If you have a large main wall, you should do more than simply hang an 8×10 picture on it.
Use Shelving to Display Artwork
If you want something a little bit different, try hanging a shelf on the wall and place the art on the shelf and right above the shelf. You can also use the shelf to place other decorative items on it that matches the piece of artwork you are hanging. Be sure that the shelf and the art matches in style and flows well with each other.